Lee Hughes – Executive Vice President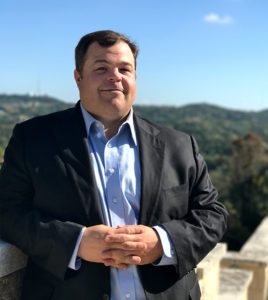 Lee's duties are focused on leading the NewLight Global Health Initiative, medical staff relations, board relations, hospital operations, and revenue cycle acceleration & process creation. Prior to his current role Lee served as CEO in two NewLight managed rural hospitals and as an interim CEO in a small urban facility managed by NewLight. He is very experienced in assessing the needs of and implementing the processes and changes necessary for a successful financial turnaround for rural and small urban hospitals.
Prior to joining NewLight, Lee served as a Director of Operations for the Transition Management Team at Conifer Health Solutions. Conifer is the Revenue Cycle Management division of Tenet Healthcare. Lee's job was to lead the transition of the Revenue Cycle processes at non-Tenet hospitals from their methods to the Conifer/Tenet processes.
Prior to that role Lee served as the Director of Revenue Cycle Management and Clinic Administrator at a Colorado Critical Access hospital and also served in a variety of roles at hospitals and a management consulting firm, Ernst & Young, focused on all areas of the hospital revenue cycle and improving operational efficiencies.
Lee has a Masters of Science in Hospital Administration from Trinity University in San Antonio, TX and a BBA from Texas Tech University in Lubbock, TX.