Dennis Millirons, LFACHE – Principal – NewLight Global Health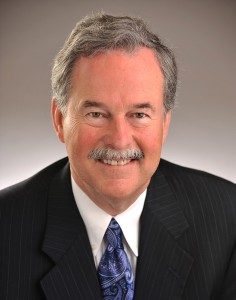 Dennis has been involved in healthcare leadership for over 40 years. As Principal, he brings to the organization a wealth of knowledge and experience as a health system executive, and chief executive officer. He has worked in academic medical centers, complex community hospitals, and large teaching hospitals.
Dennis has led organizations in the Southwest, Midwest and Upper Midwest regions of the United States. He has extensive background in facility planning, design and construction, most recently with a $500 million new hospital campus project in the Upper Midwest. Dennis has also served on many governing boards including the Regional Policy Board of the American Hospital Association, the VHA Upper Midwest Board, which he chaired. He has also served as a member of the Illinois Health Facilities Planning Board.
Dennis has maintained faculty appointments at the University of Oklahoma, RUSH University in Chicago, and Trinity University in San Antonio. He has served the American College of Healthcare Executives as a Member of the Council of Regents, as Regent for North Dakota.
He has earned a Bachelor of Science degree in Health Services Administration from Southwestern Oklahoma State University, and a Master of Science degree in Health Care Administration from Trinity University. He has served as President of the Trinity University Health Care Administration Alumni Association, and is a recipient of the Dean Duce Award as outstanding alumnus.