Hospital Management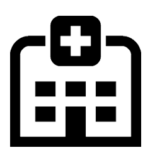 We understand that healthcare organizations live in a challenging environment, demanding sophisticated, experienced, guidance and support.  But that does not mean life-long care is needed.  NewLight Healthcare will work with your existing executive team or place an on-site management team that is approved by your Board.  Our daily oversight of your hospital will:
Create a values driven organization with a clear vision, mission and core values.
Retain a leadership team that embodies the values of your organization.
Instill accountability throughout the organization with key operational benchmarks and financial reporting.
Promote performance improvement through financial, operational and strategic consulting services provided by top industry consultants.
Provide advisory services to the Hospital Board and present best in class benchmark comparisons to peer hospitals.
NewLight Healthcare has structured a team of experts to lead this transformation and to assist with the numerous challenges facing healthcare organization.  Our team was created with a clear emphasis on Revenue Cycle Management (RCM) because this complex process is at the core of most cash flow issues facing healthcare organizations today.