Cimarron Memorial Hospital Receives Award for Excellence in Patient Satisfaction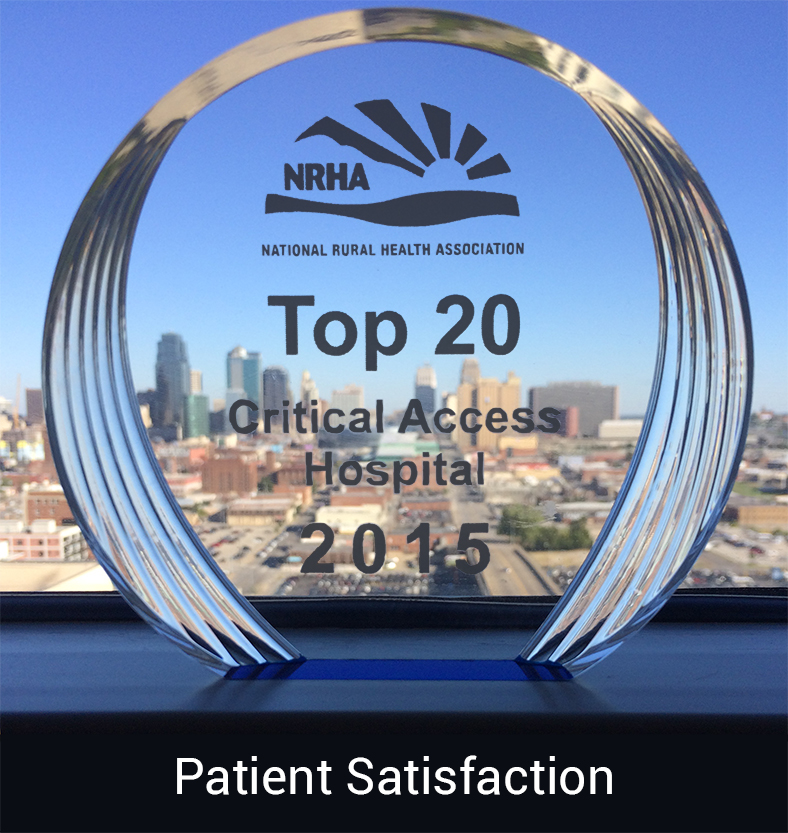 October 02, 2015, Cimarron Memorial Hospital, a NewLight Healthcare Managed Hospital, was recognized as a national leader in patient satisfaction, winning a 2015 Critical Access Hospital Award from the National Rural Health Association (NRHA).
This is a significant achievement for Cimarron Memorial Hospital. Struggling to maintain profitability and on the verge of bankruptcy in early 2010, Cimarron Memorial has flourished under the guidance of NewLight Healthcare. Today, Cimarron Memorial is stable and continues to successfully execute its plan to expand its services and grow its operating profit.
The bright future that lies ahead is made possible only by the hard work and dedication of the staff, nurses, and providers of Cimarron Memorial Hospital.
To learn more about the successful turnaround of Cimarron Memorial Hospital that made the award possible, click here to read the NewLight Healthcare case study on Cimarron Memorial Hospital.